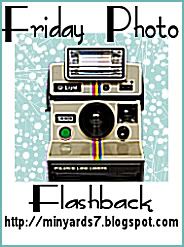 Alicia at More Than Words is hosting
Friday Photo Flashback
again. This is her effort to help us remember all the pictures we have from the pre-digital age and to revisit those memories and share them with the world!
This is a picture of me in a Halloween costume as a princess--I was five-ish. (I know this for a fact because I fought like the dickens to grow my hair out of the detested "pixie" by first grade.) I remember my mom made this costume out of a green velvet flower girl dress that I'd outgrown. I had a "boy" haircut, so the yarn braids gave me "princess hair", a very important part of any princess costume.
I remember thinking this was the best Halloween costume ever. Looking back, I still think it was pretty cute.
If you want to see what everyone else chose to share this week, head over to
Alicia's
to check out the links.